I had the opportunity to travel through Southern Illinois on my way back from Iowa in June. I stopped for the night at The Garden of the Gods. [Gallery]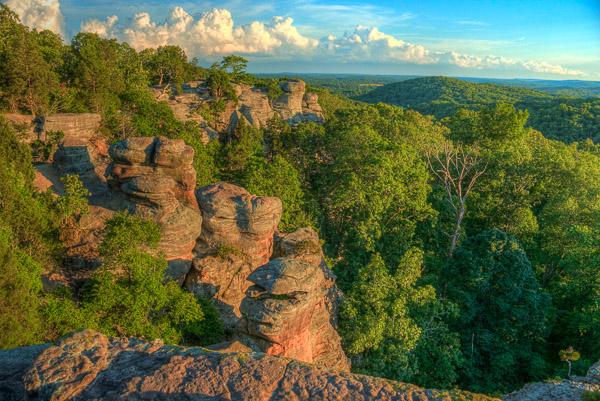 It was late afternoon and I had just enough time to walk and photograph the major trail while the sun was setting. I took several nice photos including this HDR Panorama. [Click to Enlarge]

As the day ended I heard pleasant bird song, followed it, and discovered the source was this beautiful Indigo Bunting.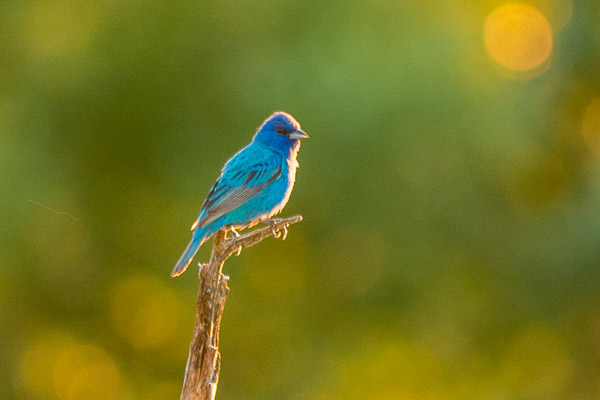 I slept comfortably in my hammock and the next morning the same bird (?) was singing in a nearby tree! (I saw this species a half dozen times this trip—more than my entire life prior!) I had a chance to observe this bird long enough to notice he was very systematic with his song. He would belt out a few bars, then turn 90° and sing some more, repeat, repeat, new perch, repeat, repeat…
The next morning I got up early and crossed the Ohio River on a little car ferry.