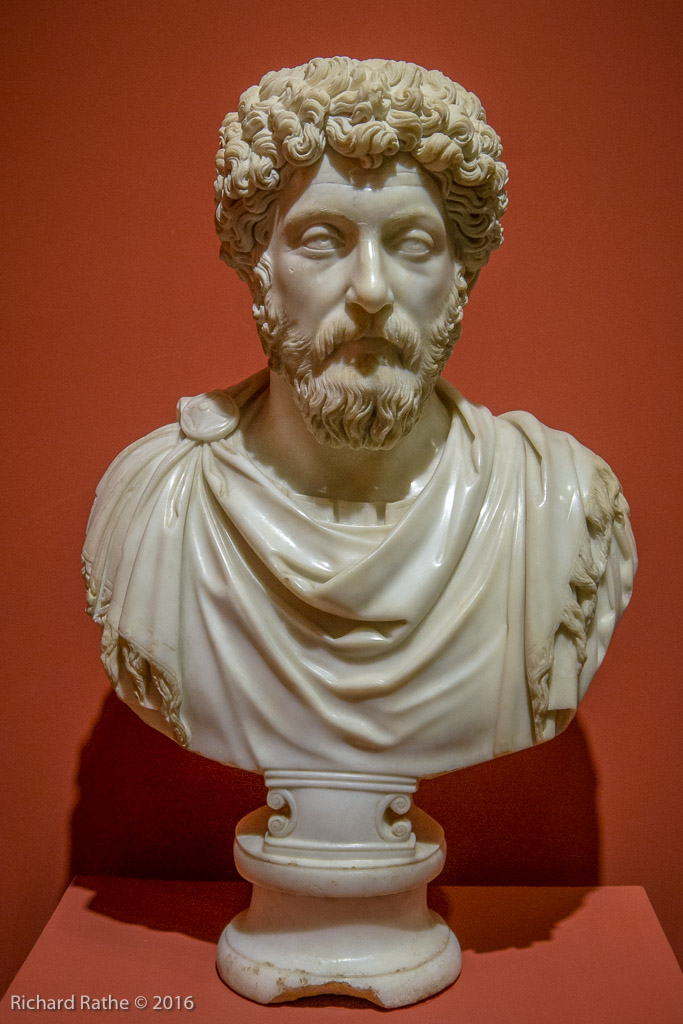 For obvious reasons the finest artifacts have been removed from Ephesus and placed in a museum in a nearby city. The bust above is of Marcus Aurelius (Roman Emperor from 161 to 180 CE). [Gallery] The image below shows a Satyr pursuing a nymph or maiden.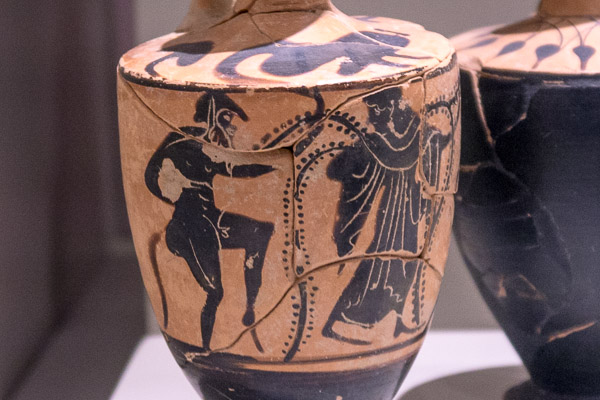 There were two statues of Asclepius (the god of healing). Unfortunately neither one is intact. [Notice the single snake on his staff, the symbol of medicine.]

At the ruins we saw a line of eroded Bull's Head Column Capitals. In the museum we got to see a better example up close! I love the anatomic detail including the bulging veins!
The penultimate artifact was found carefully buried nearby (to hide it from vandals?), but did not originate there. This Statue of Artemis was originally housed within the Famous Temple to the Goddess (one of the Seven Wonders of the Ancient World!).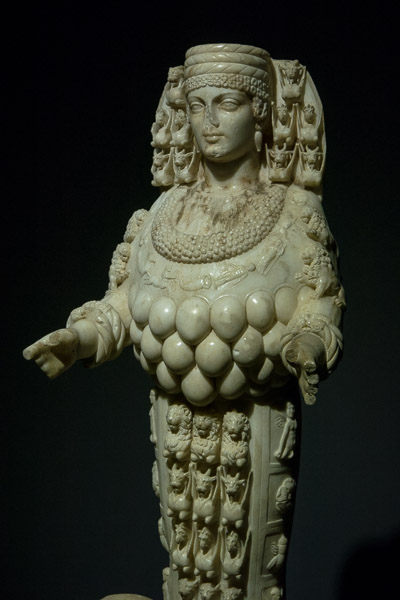 To say this Fertility Cult figure is bizarre is to put it mildly! I can't remember seeing an object with so much symbolic detail. One obvious question is "are those all breasts?" Our guide said they were thought to be Bulls' Testicles (that's right, testicles!). Lions, griffins, winged humans, bees and the signs of the zodiac are just some of the decorative motifs. [Gallery]